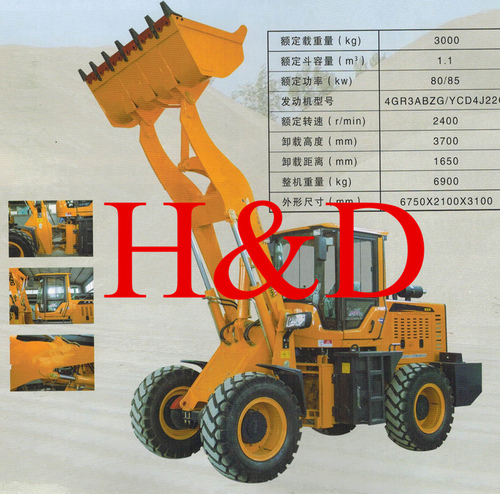 Wheel Loader
Product Description
Our wheel loaders have perfect configurations to meet your needs. They are suitable for any job. The loaders are used in landscaping, construction, waste management, agricultural, or mining applications etc. They are ideal for material handling / loading activities. Also, the heavy equipments are designed to be safe, fast, precise and economic. Our loader machines utilize proven technologies to meet your high expectations. They have good standard for productivity, reliability and operator comfort. There is profound system integration for high efficiency & versatility. Our well-engineered wheel loaders ensure an efficient and productive work.

Advantages, Features & Uses:


Improved fuel economy and reduced emissions
Purpose-built, versatile & rugged
Dependable machine performance in all conditions
Outstanding for loading and transporting materials
Used in quarrying, material handling, mining, waste handling, civil construction, etc.

Specifications:
Rated loading capacity (KG): 3000
Rated dipper capacity(m3): 1.1
Rated power (KW): 80/85
Engine model: 4RG3ABZG/YCD4J22G
Rated rev. (r/min): 2400
Discharge height (mm): 3700
Discharge distance(mm): 1650
Total weight(kg): 6900
Overall dimensions(mm): 6750*2100*3100